Watch the full recording of The Premed Journey: Freshman and Sophomore Edition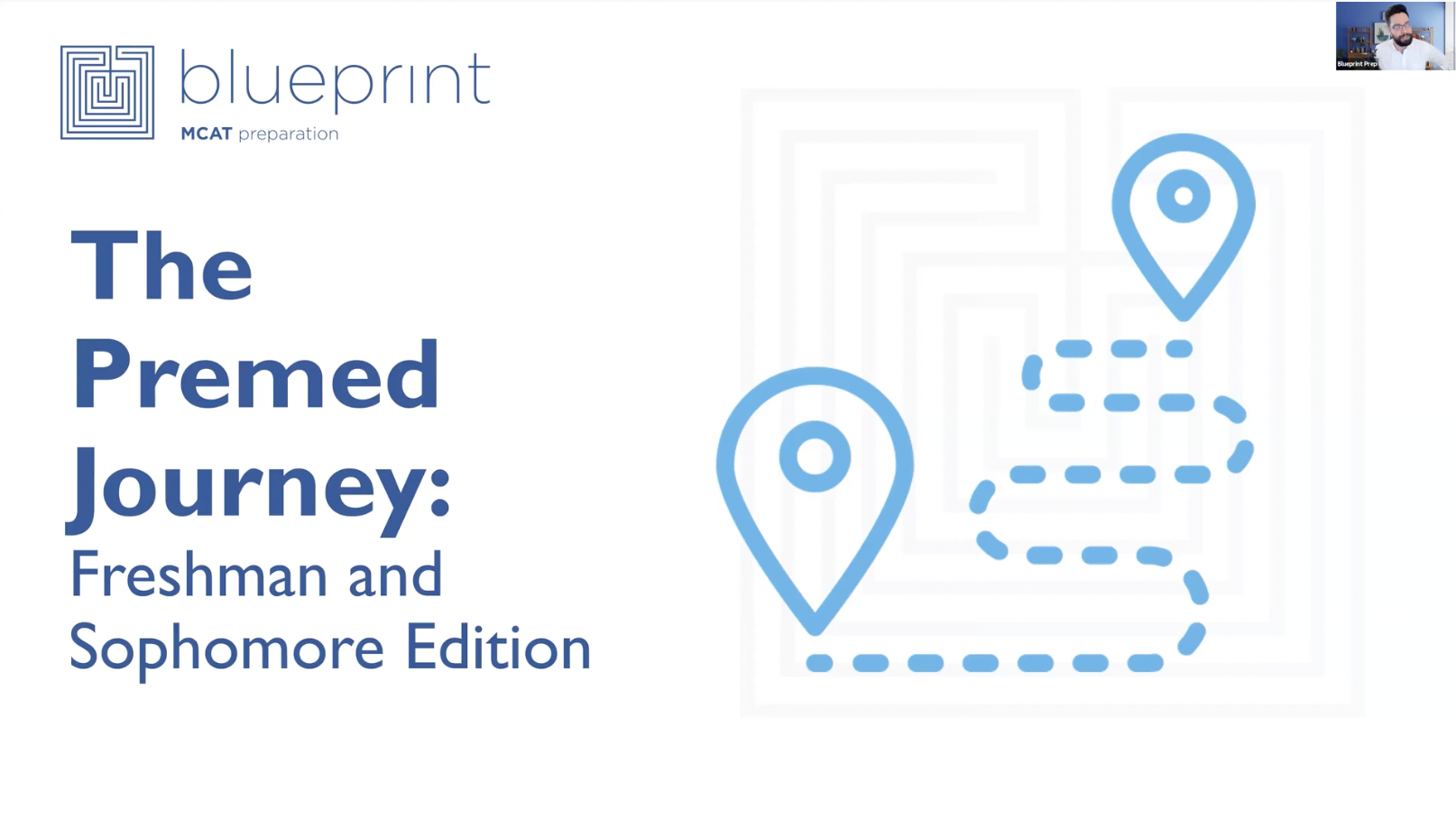 Well you did it, you survived high school and are officially in your undergrad. Maybe it's your 1st year, maybe your 2nd, the important thing is that you're crushing this whole college thing and are on track to being a doctor. Speaking of which, what's this thing you keep hearing of called the MCAT and why is everyone so worried about it?
If the above describes you, we've got your back. Whether you've never heard of the MCAT before or you're a go-getter trying to get a leg-up on the competition, this webinar is for you! Come learn all the dos and don'ts all you first and second-year premeds should be aware of, with special guest Dr. Ryan Gray!

In this webinar you'll learn:
How to plan ahead as an undergrad to set yourself up for success

Which prerequisite classes you should have finished before diving into the MCAT

What to consider when determining a test date

When you should start getting involved in clubs and extracurriculars

Finally, what you can do NOW to start getting your med school application ready
Fill out this form to get

instant access

to this webinar recording!