Watch the full recording of our MCAT for Newbies webinar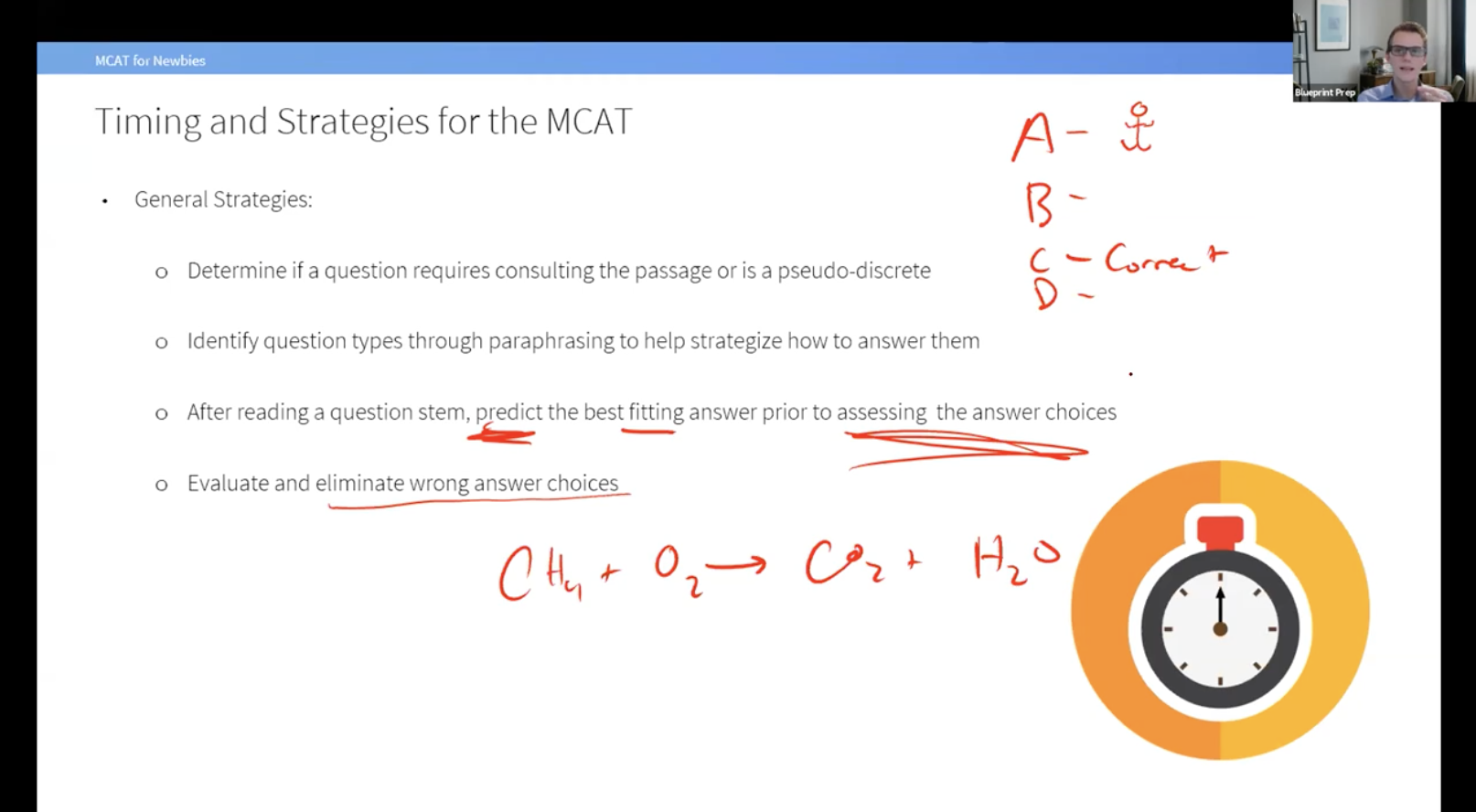 The MCAT. It seems like everyone has heard of it, is intimidated by it, and you know that at some point you're going to have to take it on—but other than that how much do you know about the exam itself? If any of the above describes you, then this is a webinar you won't want to miss!
Join Blueprint's expert instructor, Tanner Mitton, as he goes through what makes the MCAT so unique, challenging, and everything you need to know when it comes to starting your prep.
In this webinar you'll learn:
The basics of the MCAT, including content, length, and scoring

How to start your prep for the exam

Timing and strategies foundations

How to tackle MCAT style passages with real examples

As well as ways that Blueprint can help with your prep!
Fill out this form to get

instant access

to this webinar recording!