Guide to Getting into Medical School
Chapter 1: Intro to the MCAT
The MCAT is a monster of an exam that covers a mountain of content. Thankfully, there is a myriad of different places you can look to for help, but before you dive into content review videos and practice tests, you need to take a step back and get familiar with the test itself. After all, you can't defeat a boss you know nothing about!
To conquer the MCAT, we must know the test… or something like that. The Intro to the MCAT chapter is your cheat sheet to success, covering everything you need to know to become an MCAT master.
In this chapter we'll cover:
MCAT Sections and Scoring

Prerequisites

Prepping Timelines

MCAT Registration and Cost
This is the first in a series of chapters meant to guide you as you navigate the road to medical school. Download the Intro to MCAT chapter today to start your journey.
Fill out this form to get

instant access

to

Chapter 1: Intro to the MCAT!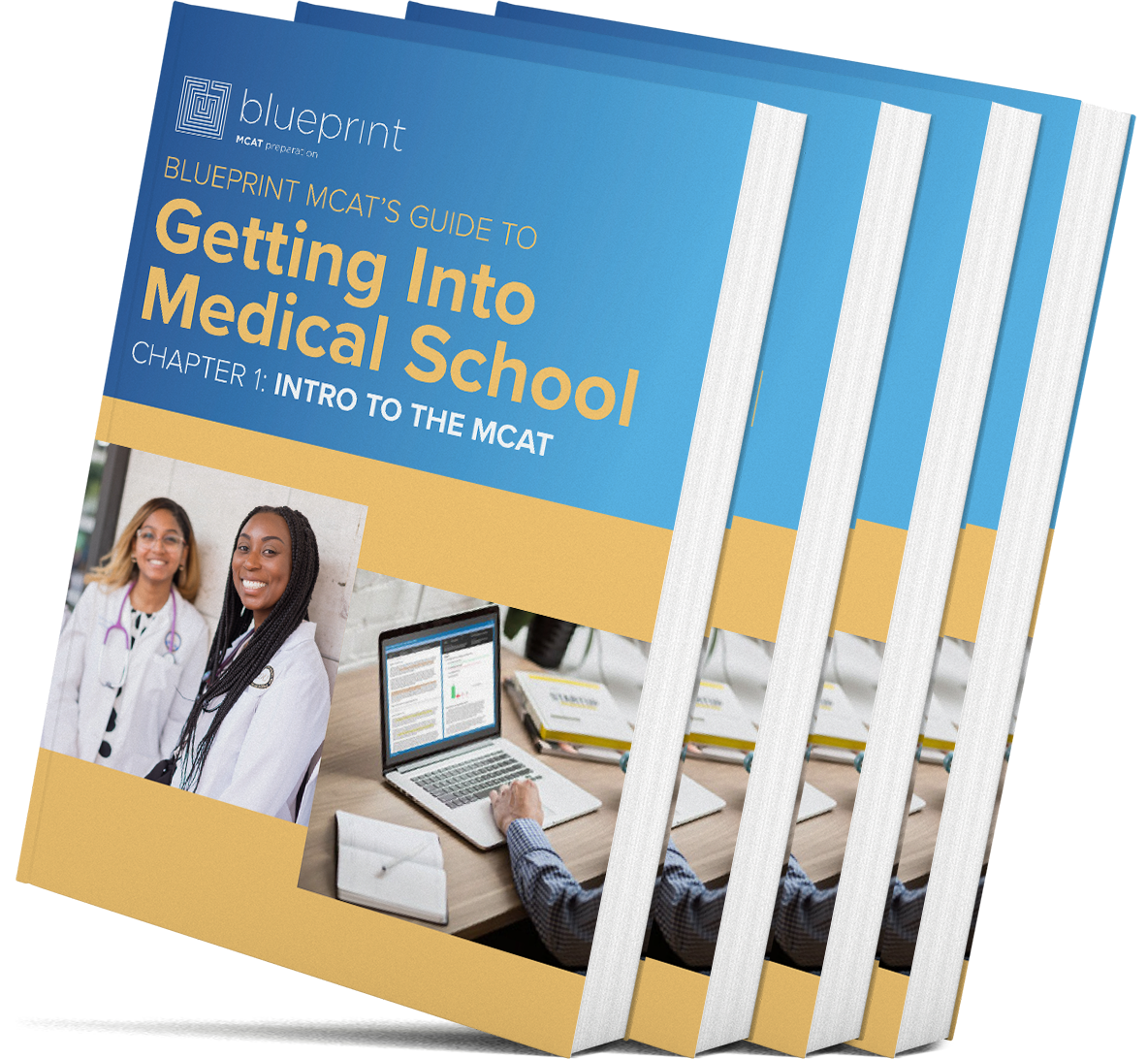 The Guide to Getting into Medical School Series
What's harder than going through medical school? Getting into medical school. Seriously! Residency match rates hover around 78% but the acceptance rate at most medical schools is about 7%. It's not an easy journey, but you probably know that. What you might not know is you don't have to go through this journey alone.
This is why we created the Guide to Getting into Medical School, a free ebook series that breaks down the entire premed journey, from the basics of the MCAT to behind-the-scenes information and advice from medical school admissions committee members and experts that will help you stay ahead of your peers.
Not sure what to do first? Let's start at the very beginning with the MCAT.