Watch the full recording of our CARS Workshop webinar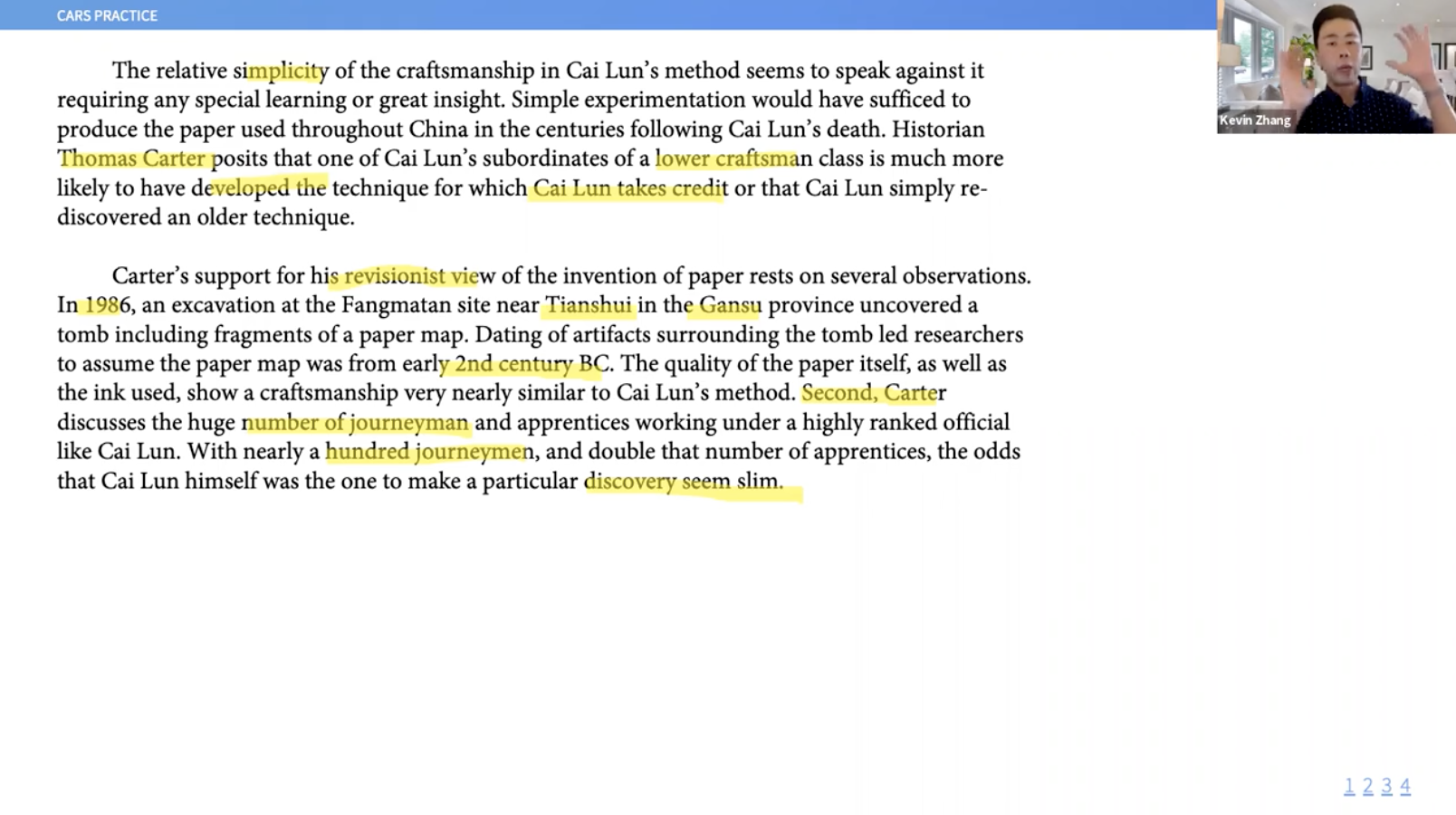 The CARS section should be the easiest section on the MCAT, right? All the answers are right there in the passage, staring you in the face — it's practically an open book test at that point! So why do so many students struggle with this frustrating section on the exam?
Find out the best ways to study for the CARS section, how to conquer passages, and what you can be doing right now to prepare for it in our FREE CARS Workshop, hosted by MCAT expert Kevin Zhang!
In this webinar you'll learn:
How to work through CARS passages quickly and efficiently (yes, even those philosophy ones) using proven strategies and tools

Highlighting strategies that ACTUALLY save you time, increase your retention, and boost your score!

The best ways to approach each CARS question — everything from interpreting question stems, understanding answer choices, and how to avoid trap answers, it's all fair game!

Plus, you'll get the chance to work through a real CARS passage with our expert instructors to see what it takes to be a CARS master!
Fill out this form to get

instant access

to this webinar recording!