Welcome AMSA Conference Attendees!
Win A FREE MCAT Course

Worth Up To $2,499!*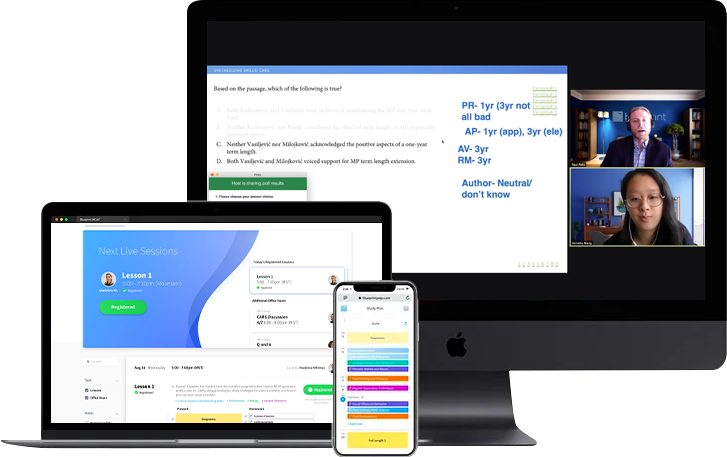 Enter our exclusive AMSA raffle, and win one of these awesome giveaways:
1 Free MCAT Live-Online Course Worth $2499

1 Free MCAT Online Course Worth $1799

1 Free 10-Exam Bundle + QBank Worth $249

1 Free 6-Exam Bundle Worth $149

1 Free 4-Exam Bundle Worth $99
Fill out this form to enter. You'll also receive our

MCAT Content Checklist

just for signing up!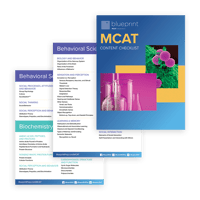 A Must For Pre-Meds:
Free MCAT Content Checklist
New test takers are often not sure where to start with MCAT prep. If this is you, don't worry. You're not alone. There's a lot to cover and as a busy pre-med with scribing, volunteering, and other extracurriculars filling up your calendar, you probably don't have time to make your own MCAT outline. Thankfully, Blueprint's MCAT experts have boiled down every subject on the MCAT into a content checklist to get you started and prepared for test day with what's on the MCAT.
Download the Blueprint MCAT Content Checklist to:
Make sure you cover everything on the MCAT test

Plan or improve your studying with a concise list of MCAT topics to include in your study guide

Track your MCAT preparation and content knowledge so you can show up on test day confident and ready to crush the MCAT
Whether you're gearing up to take the MCAT or simply an underclassman in school wanting to get a head start on MCAT preparation, the Blueprint MCAT Content Checklist is an integral part of any MCAT study plan.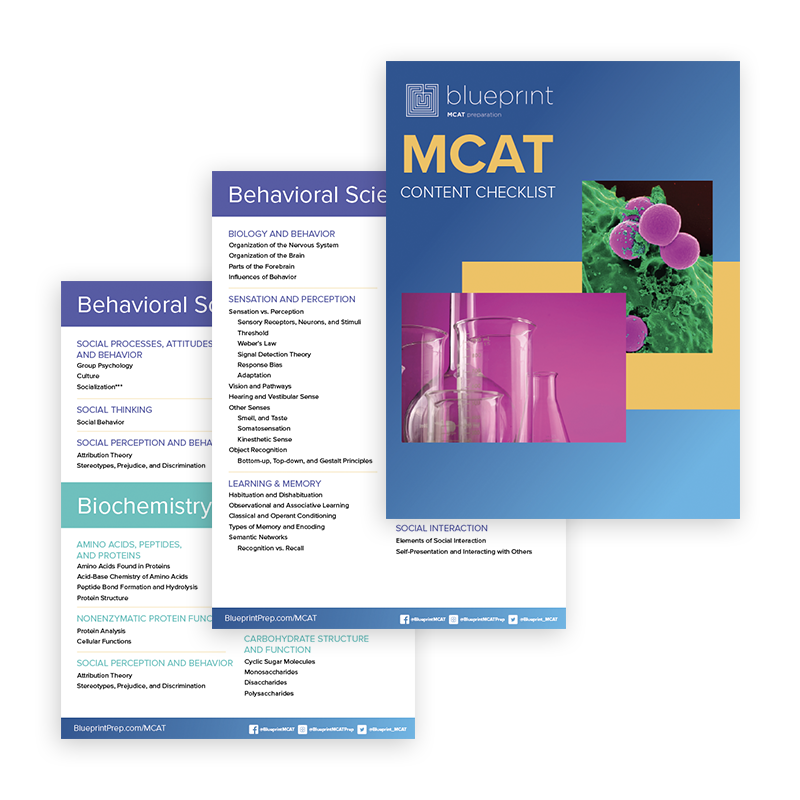 Real Students. Real Results.